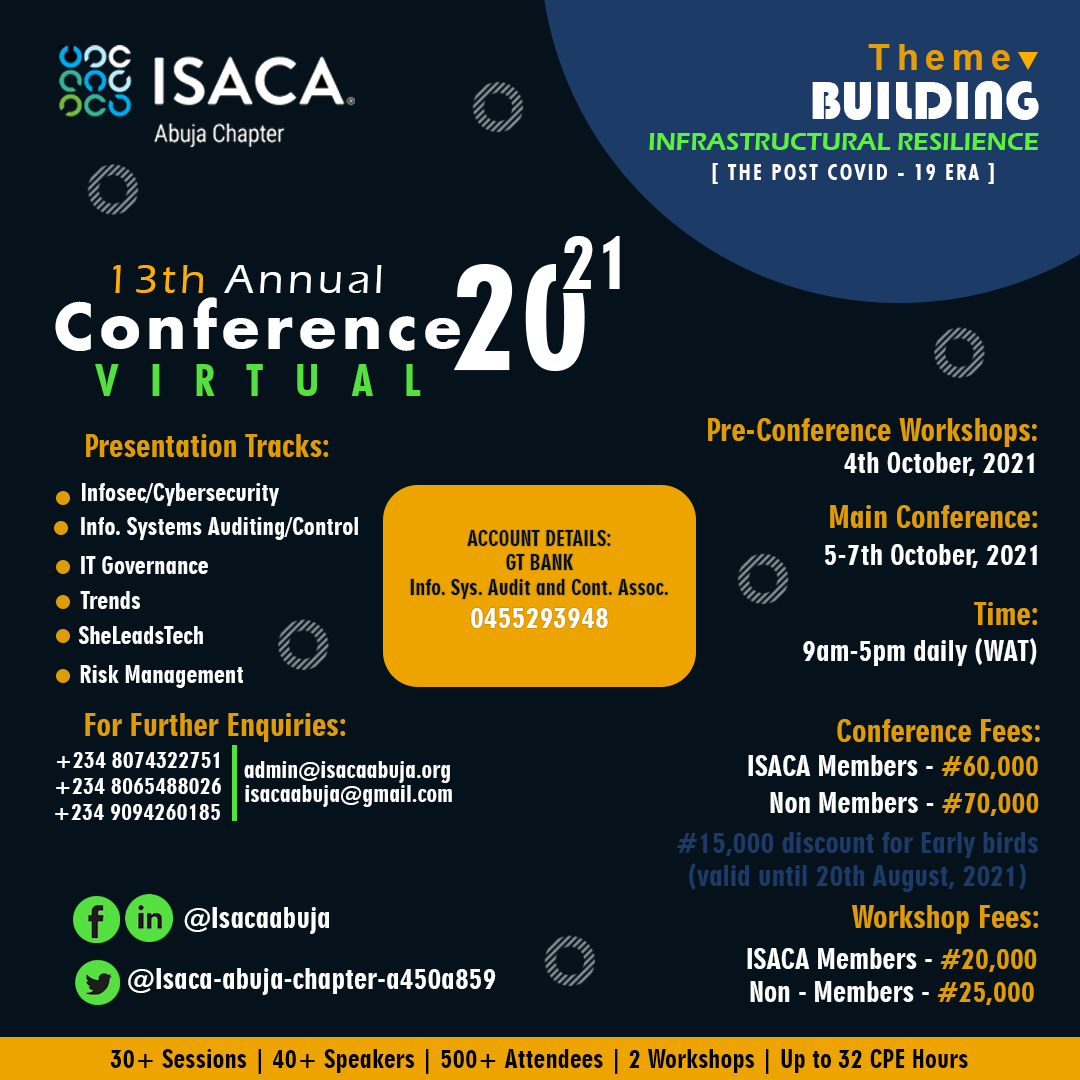 Building Infrastructure Resilience
Presentation Tracks:
Infosec/Cybersecurity
Info. Systems Auditing/Control
IT Governance
Trends
SheLeadsTech
Risk Management
Save your spot today by registering for this virtual conference.
Our 13th Annual Conference 2021 brings together professionals in the area of audit, security, compliance, risk, privacy, governance, control and IT, from a wide range of sectors including; finance, banking, technology services, government, media, health, and more.
Building Infrastructure Resilience
Speaker: Speaker One, CISO
Building Infrastructure Resilience
Speaker: Speaker One, CISO
Building Infrastructure Resilience
Speaker: Speaker One, CISO
Building Infrastructure Resilience
Speaker: Speaker One, CISO
Building Infrastructure Resilience
Speaker: Speaker One, CISO