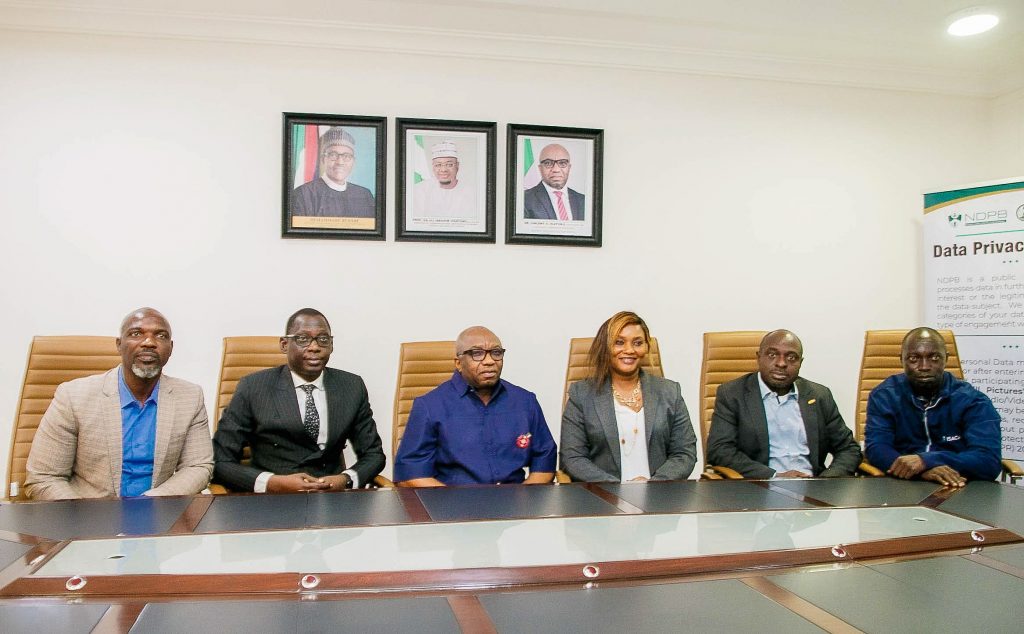 The National Commissioner of the Nigeria Data Protection Bureau (NDPB), Dr Vincent Olatunji has assured ISACA of its continuous support and collaboration in building technopreneurs that can compete in innovation globally.
He remarked this during a courtesy visit by ISACA Global CFO represented by the African Ambassador, Mr Onifade Opeyemi among others ahead of its National Data Privacy Week billed from Saturday, January 28th to Saturday, February 4th.
Olatunji reassured ISACA of its synergy with the ISACA Abuja chapter around capacity development and building a pipeline of indigenous technopreneurs that can compete globally in innovation.
This is in line with the Federal Ministry of Communications and Digital Economy National Digital Economy Policy and Strategy (2020-2030) aimed to transform Nigeria into a leading global digital economy providing quality life and digital economies for all.
The commissioner further commended the team for their first visit after the establishment of the Bureau while acknowledging the first award from ISACA.
The visit to the bureau aims to finalise partnerships for its forthcoming National Data Privacy Week on the theme "Privacy Matters: Place of Nigeria in the Global Digital Economy".